Meter Readings Manager
Meter readings are at the heart of asset tracking. This screen allows a user to view all meter reading history for a given piece of equipment, as well as manually enter new meter readings.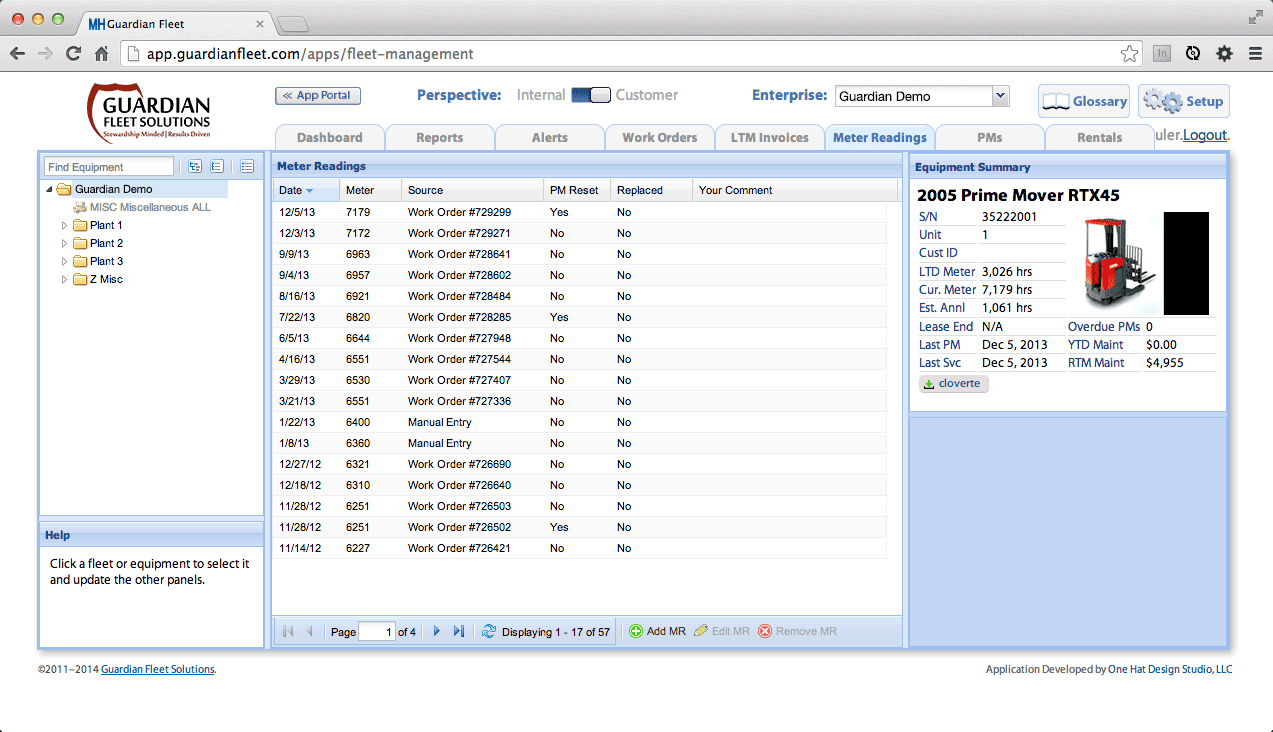 Meter Readings
This panel is paged and shows the entire meter reading history for the selected equipment, sorted by date descending (most recent at the top).
Buttons at the bottom allow for the creation / editing / deleting of meter readings. Initial meter readings (set up in the Equipment Manager) will appear here, but cannot be edited or deleted. Meter readings which came from a work order or PM Event may not be edited or deleted here (they must be edited within the Work Order Manager or PM Manager).
Equipment Summary
This panel shows quick information about the equipment related to the selected work order. This panel is identical to the one found on the dashboard.